ABOUT US
Hope House Thailand is a modern drug and alcohol treatment centre, located in central Thailand. Whilst other facilities boast large 5 star surroundings and large teams of staff catering for large numbers of clients, Hope House is an addiction treatment and sober house facility that has a family feel to it. We aim to make you feel at ease from the moment you arrive.
We are an addiction treatment facility for drug addicts and alcoholics,  in the small fishing village of Bang Sarray, Thailand. If you are reading this page then you are either someone needing help or you are someone with a family member/friend who needs help with their drug/alcohol problem. What can Hope House offer that no-one else can?
We provide a recovery focused setting for those who are facing addiction/alcoholism issues, to gain long term recovery while still maintaining support from other clients and staff. If you require detox we can assist you with this. Thailand is quickly becoming the most popular destination for addicts and alcoholics wishing to find long term recovery at a far more reasonable cost.
We are situated in Ban Sare, Sattahip, Chonburi on the eastern seaboard of Thailand and this means we are a pretty central location in Thailand with easy access to airports. The village itself boasts a lovely beach, an early morning market, 2 temples, an exercise park, a yoga studio, many Thai or western restaurants and a lovely Thai community feel. Recovery from drug addiction or alcoholism is a process and we have created an environment to take the next step in that process. Don't just take our word for it listen to the words of our past clients testimonials.
THE TEAM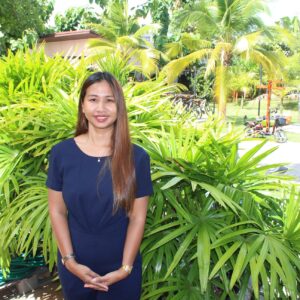 Nada is both co-owner and site manager at Hope House. She has worked in admin and management for corporations throughout Thailand. Nada ensures the smooth running of Hope House, liaising with clients and staff both western and Thai. Her calm nature ensures that problems are solved quickly, and the care of our clients is her primary concern.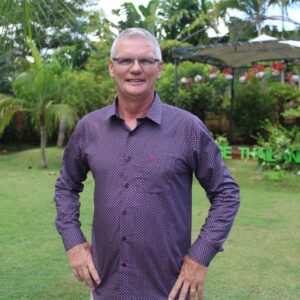 Paul was instrumental in the birth of Hope Rehab Thailand. It was here that, together with founder Simon Mott, he helped from the ground up to build one of Thailand's and the world's most successful rehabs. It was while working closely with addicts and alcoholics at Hope, the need for secondary treatment became apparent and the concept for Hope House began.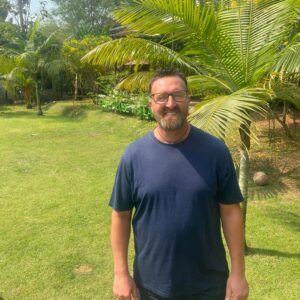 Michael has been helping addicts in recovery from addiction for many years. Due to his own issues with addiction and recovery from it he has retrained as an addiction's counsellor. He specializes in both CBT and DBT and holds a diploma in addiction counselling and SMART recovery qualifications. He has been working in both a group therapy and one to one setting at Hope House.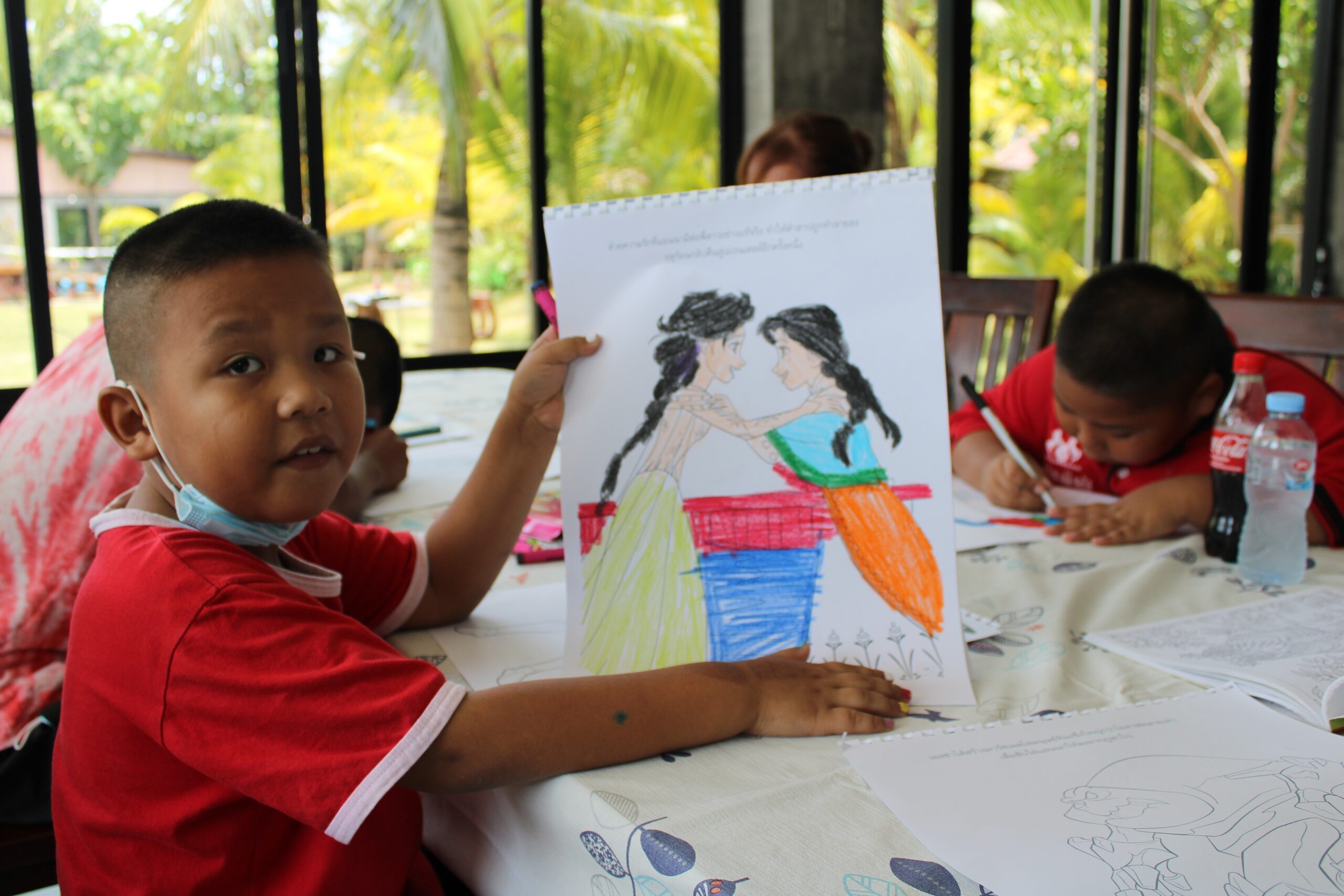 Our family environment sustains strength, support, and a warm, welcoming atmosphere in a peaceful oasis within the city.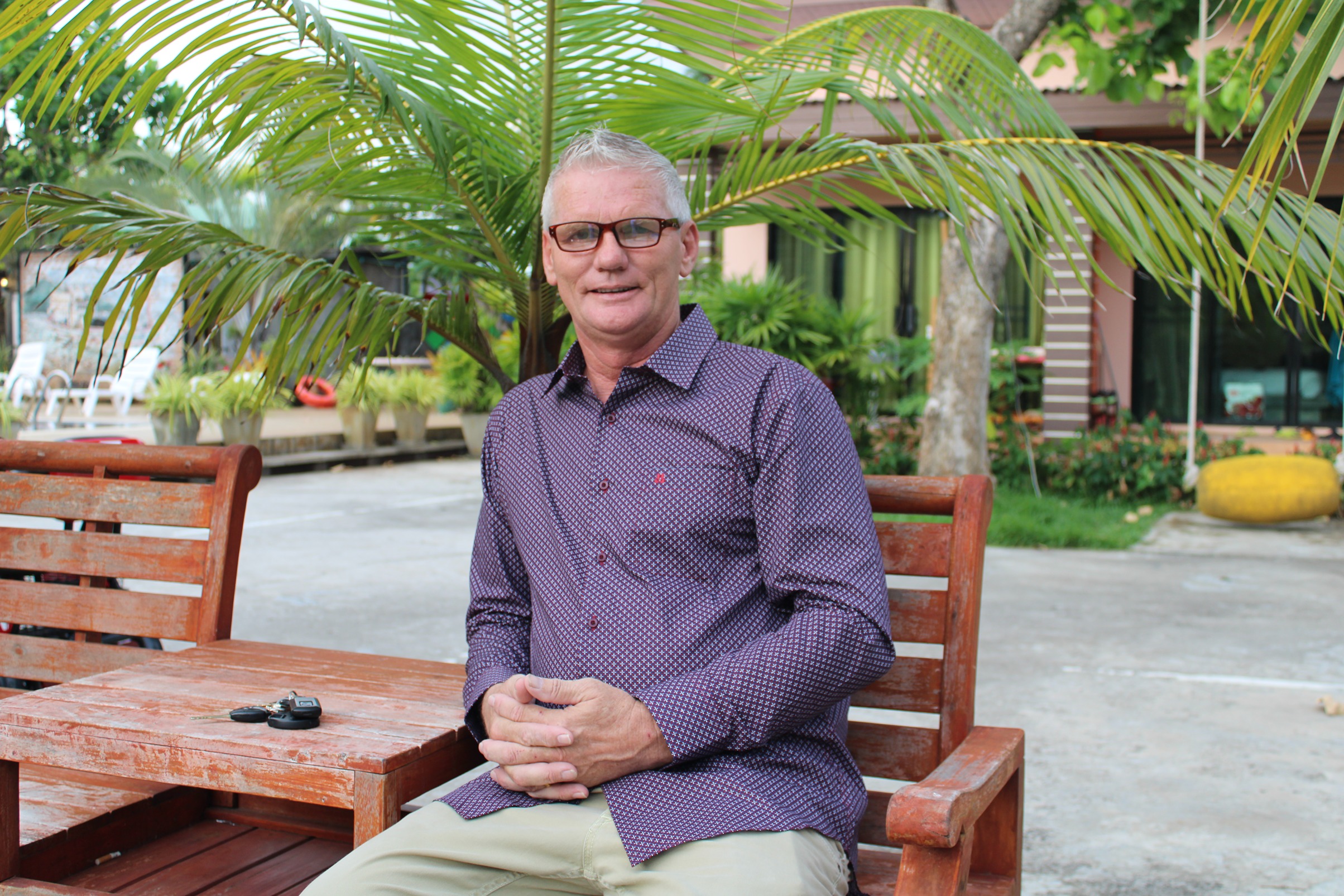 The Hope House team is made up of professionals from all sides of the world with one common goal to help their clients find recovery long term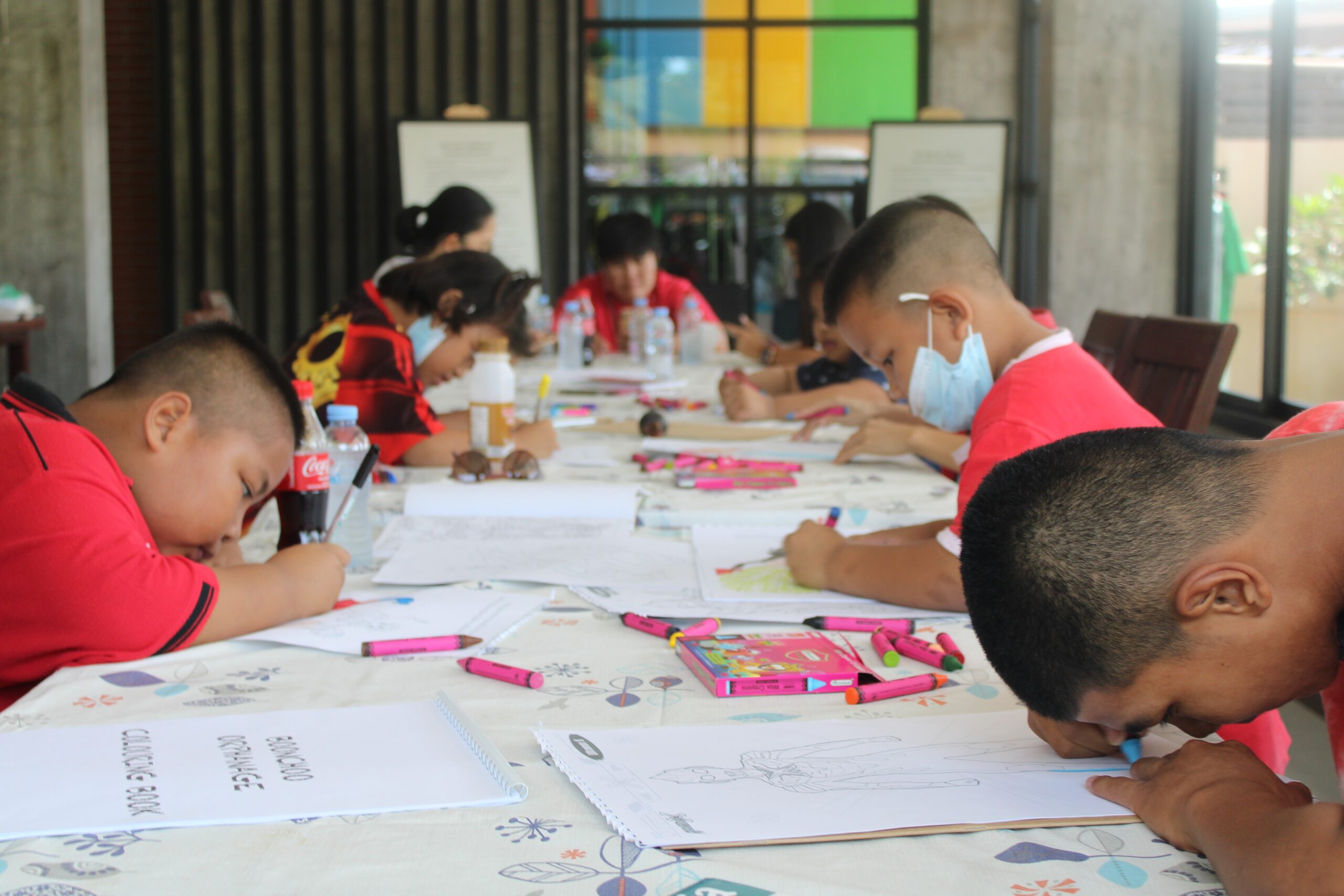 We also have a great reputation throughout the village because of our work teaching the local monks English and our efforts with the local orphanage.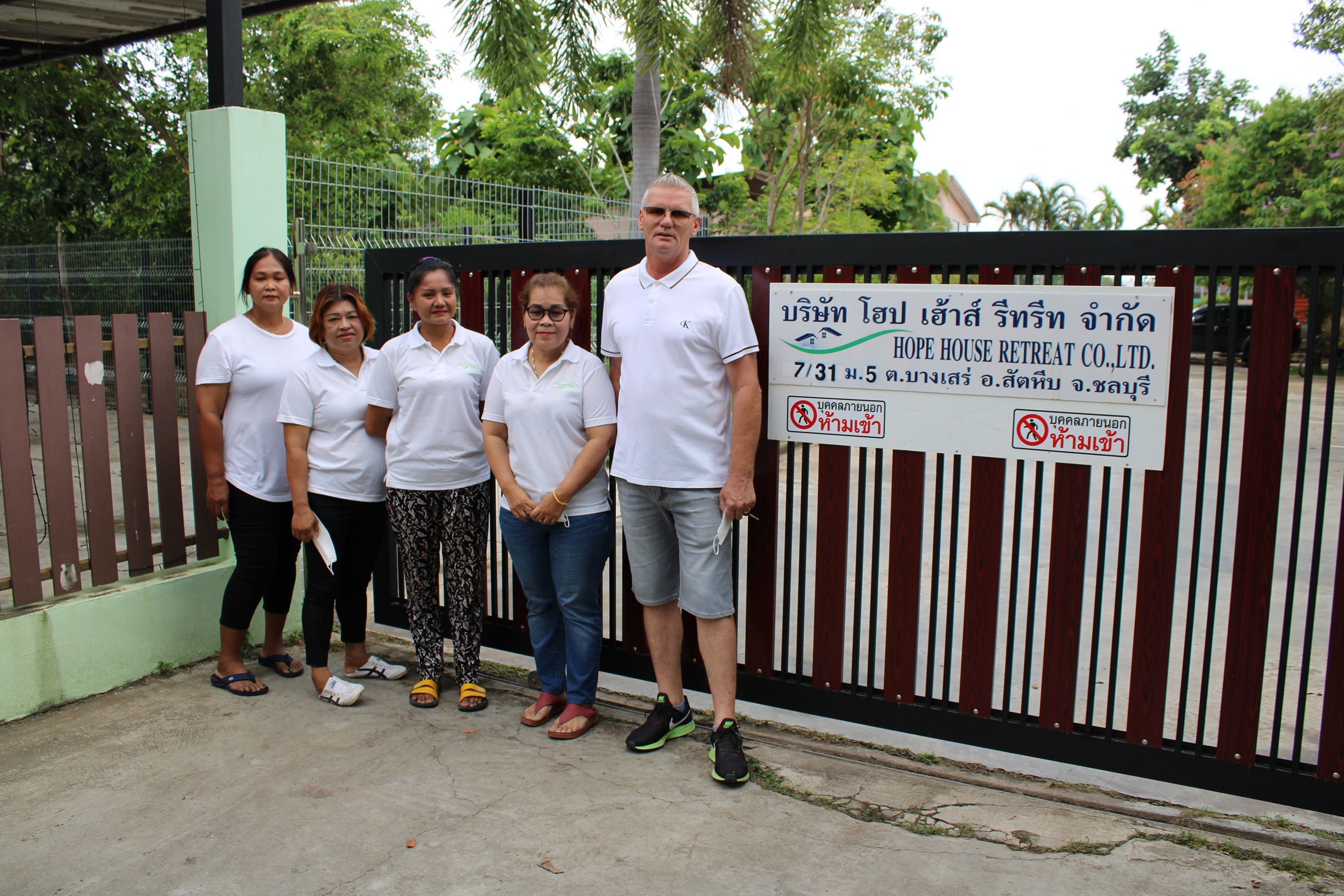 We play a big part in the local community with our staff all being born and bread here in the village. They take great pride in caring for our clients and work hard to make sure everything is perfect.
WHAT WE OFFER
Counseling
World class professional support to help you make the changes needed to become the person you want to be
Group Therapy
We will now work with you looking for reservations and relapse traps in your program and assist you in setting goals for your longterm recovery.
Transport
​
We have a electric bikes for getting around the village in addition to house transportation and  bicycles.
Wifi
High speed internet in every room, and a smart TV with Netflix
Housekeeping
Our cleaning staff Tu and Chan will take care your needs so you can put all of your focus on your recovery
Fitness & Yoga
We have an onsite gym and yoga studio for all our clients as well as staff are able to use daily.
Meals
Daily breakfast is included. We also have a well equipped kitchen where clients can cook or choose to eat out in the many eateries.
Sauna
Our  pool area also boasts its very own sauna room for you to relax in.
Pool
We have a large pool where you can either swim numerous lengths, cool off, lounge in the sun, or play pool volleyball
WHAT TO EXPECT FROM THE HOPE HOUSE PROGRAM?
Our AIM at Hope House Thailand is to support each of our clients to achieve a lasting and sustainable recovery from addiction.  This is the time for clients to test their new recovery tools in a safe environment.
We also make use of evidence-based approaches that enable change and personal growth. This will give clients the highest chance of successful recovery. The work they will do here will only strengthen and build on all that was learned in primary treatment.
Group Therapy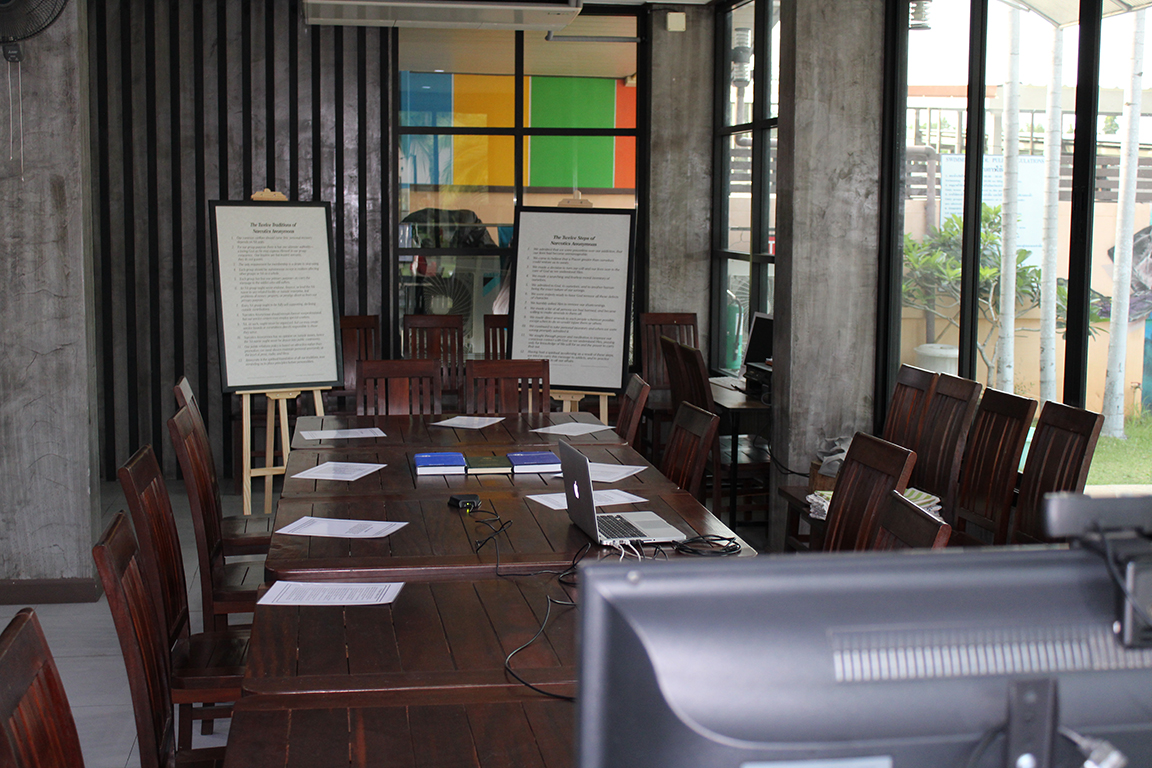 Groups provide support, encouragement, feedback, and encourage residents to improve their communication skills. We have three psychotherapy groups at Hope House Thailand each week. The topics we look at include relapse prevention, coping skills, self-evaluation as well as general life skills. Group therapy also provides an avenue for clients to explore their personal blocks and assets.
Individual Therapy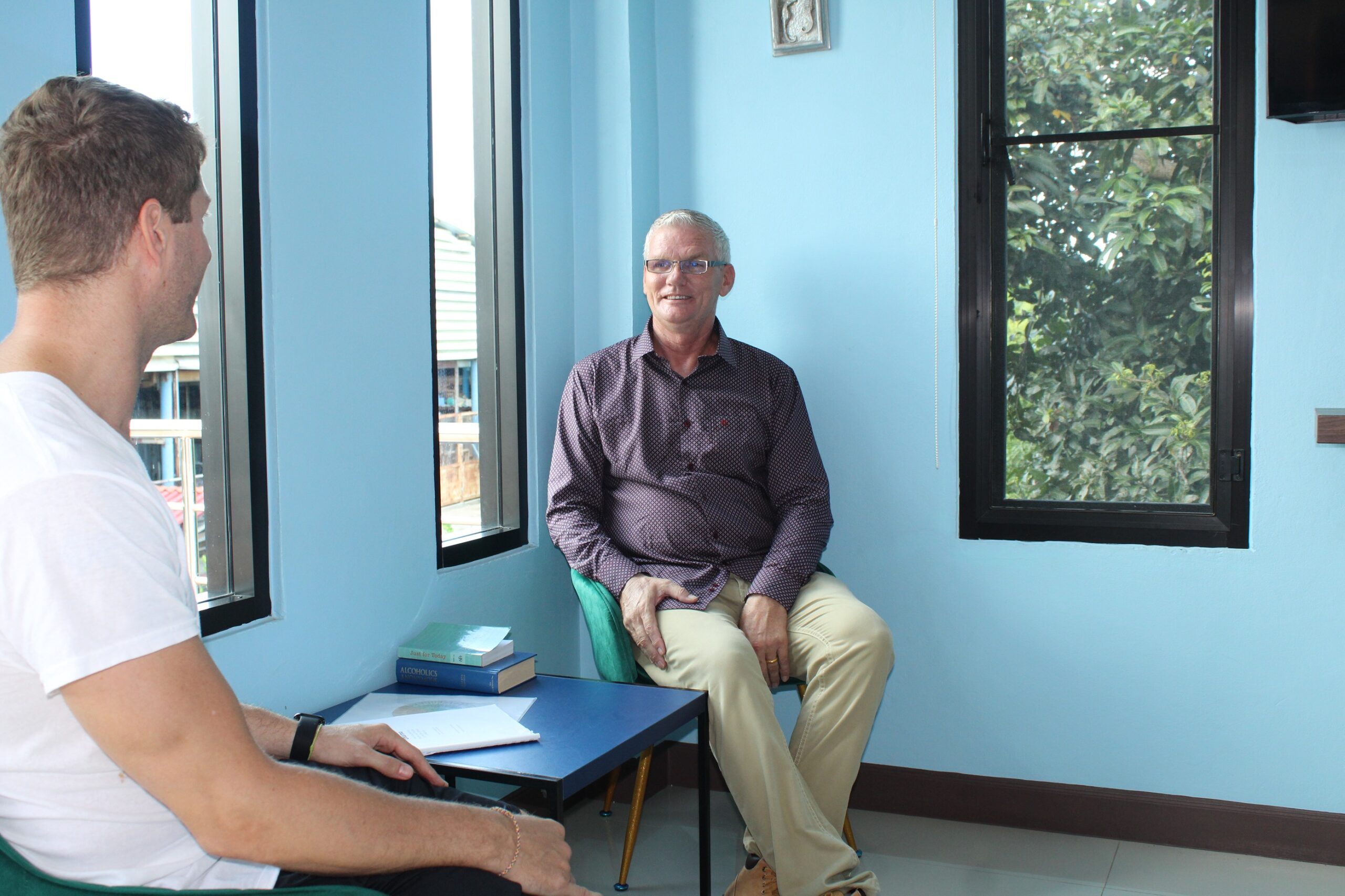 Every resident attends a weekly 1-on-1 therapy session with a counselor. This is an opportunity to monitor progress and continue to work on any unresolved personal issues.  As well as individual counselling, clients also have a session with a Recovery Coach each week where the focus is on personal growth.
Activities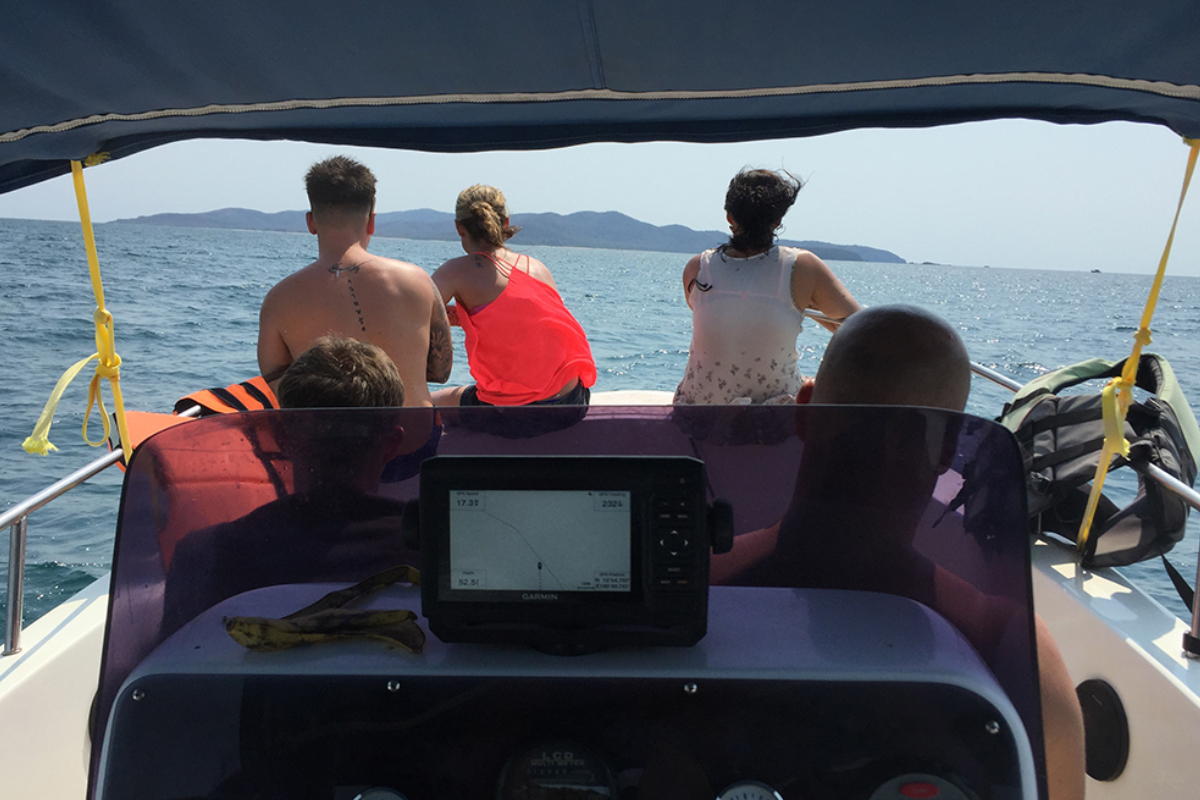 Having fun is a crucial part of recovery, it keeps us motivated and committed, and this is one of the reasons we are located in Bang Sarray. Here there are unlimited options for fun and adventure such as: Wakeboarding, elephant sanctuaries, indoor rock climbing, temples, water parks, kayaking, kiteboarding, sailing courses, island hoping and historic places, many great food options, village markets etc. You won't be at a loss for fun and adventure at Hope House.
Community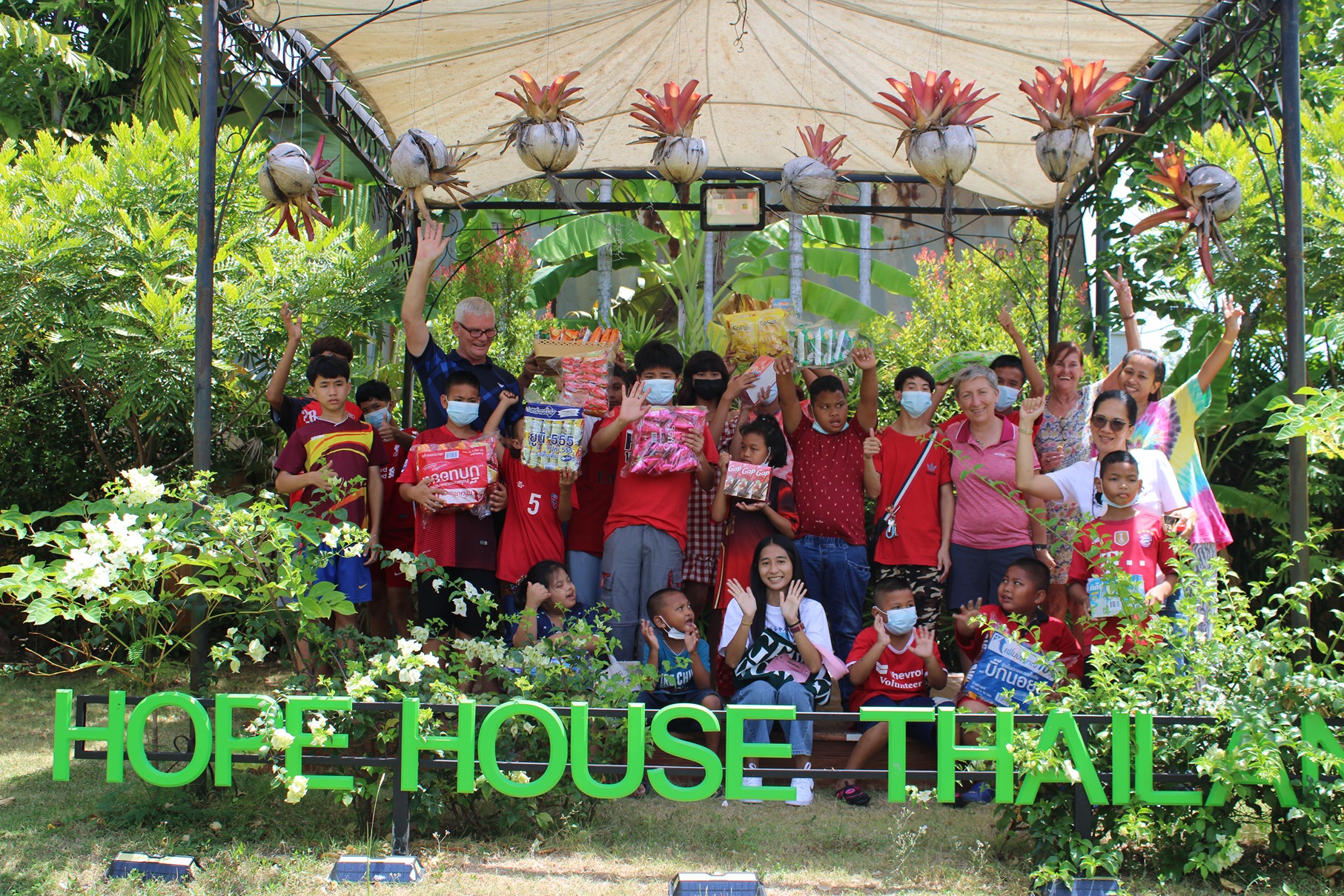 Our recovery community provides a place where clients are empowered to build a lasting recovery and discover their path in life. There is a lot of thought and energy put into creating a healthy and recovery-focused environment. Every resident has mandatory group activities, optional group activities, and daily free time to explore the beaches, Islands, Temples and surrounding areas.
Physical Exercise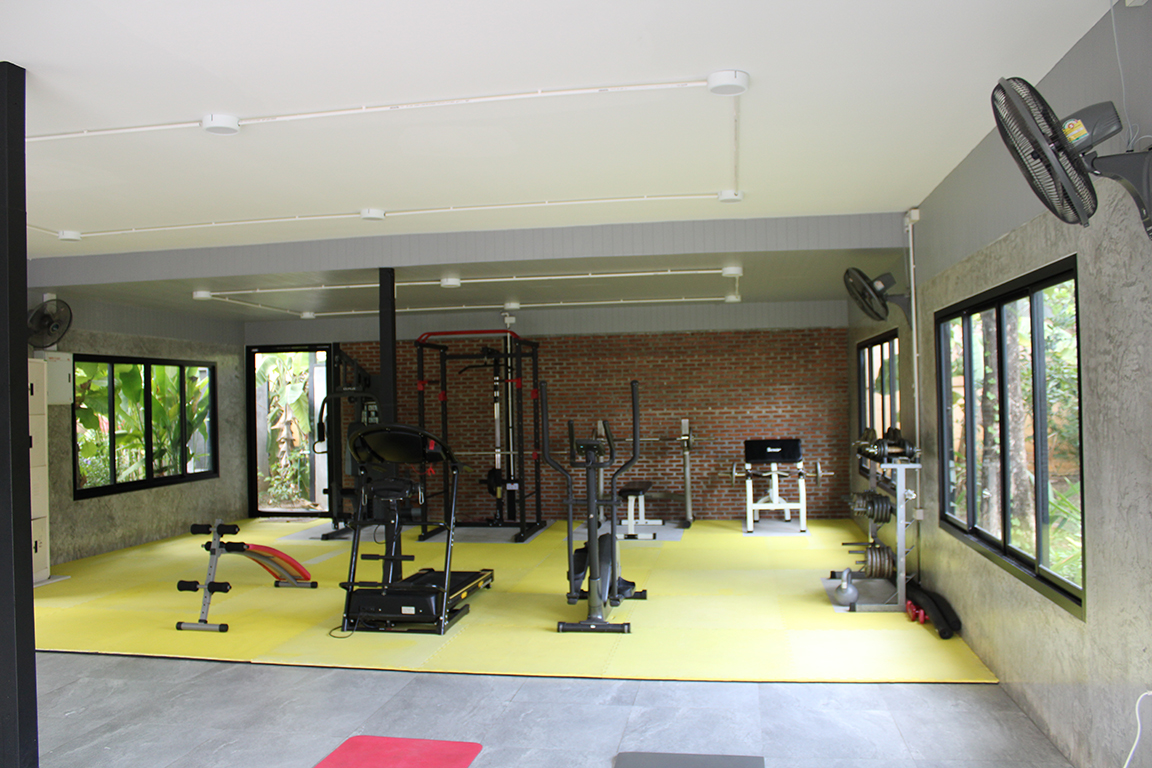 The link between practicing healthy exercise routine and good mental health is a basic fact. So we try to focus on improving the fitness level of our residents as it is an important part of their recovery. Every client enjoys yoga or Muay Thai twice a week, the use of fully equipped gym on-site and many classes within the village. There are also an additional 2 outside gyms with wider range of equipment.
Meditation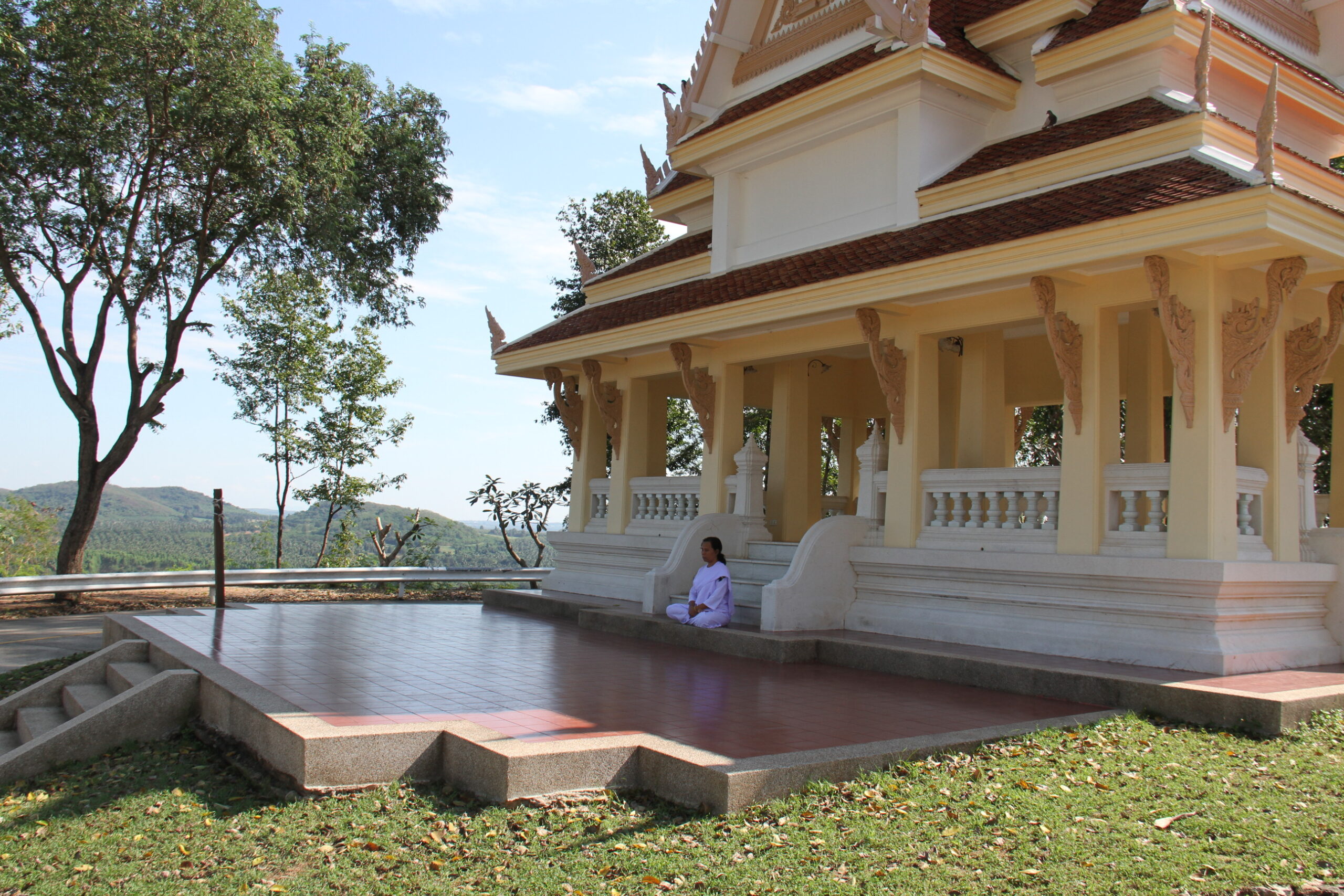 The mental health benefits of meditation include better focus and concentration, improved self-awareness and self-esteem, lower levels of stress and anxiety, and fostering kindness. Meditation also has benefits for your physical health, as it can improve your tolerance for pain and help fight substance addiction. We encourage clients to continue with their personal daily meditation practice with additional sessions for those who require it.
We have 12 luxurious single-occupancy rooms for our residents. Every room has a king-size bed, an en-suite bathroom,  air-conditioning, fridge, smart TV, daily housekeeping and on site laundry.
WHAT TO EXPECT FROM YOUR TIME IN BANG SARRAY?
Community
​We have built a program that creates the very recovery community that exists within the village. There are several NA meetings in the village that exist because our clients stayed on and made new lives.
Places to Visit
There are many Temples in the surrounding area with the largest image of a Buddha in the world etched onto the side of a mountain. Chinese museums, meditation retreats and historic landmarks.
Markets
There are several markets within the village including one of the largest within its temple. The weekend market at Sattahip is where you will find hidden gems.
Leisure and watersports
Situated on the coast of the Thailand gulf we have a huge amount of water sports and other leisure activities to suite all. 
Island Hoping
The surrounding islands make for the ideal day out on our very own speedboat. Some islands are the birth place of sea turtles and therefor protected.
Health and Fun
Bang Sarray is a very quiet and relaxed village leaving you time to focus on living a healthy and fun filled life.
PHOTO GALLERY
TESTIMONIALS
Joel came to us for three months after doing three mont
I had been to rehab a few times before but had always relapsed soon after leaving. I knew I needed to do something different this time, so I came to Hope House. It was a crucial transition that helped me practice the tools I picked up at primary treatment in real life situations. I learned how to deal with various triggers and cravings. I learned how to live with discipline and self-motivation.
I had smashed myself to pieces for years with heroin addiction. When I got clean I had crippling anxiety and low self-esteem. But with the help of the sober house I've rebuilt myself and my life. I have been clean for more than a year now. I'm happy and confident and live a meaningful, rewarding life.
I loved the program here because it has variety and the staff are incredible. The sober coaching here was great. I had always been skeptical of the 12 Steps, but working through them with the staff here has given me a better perspective on life, myself and others. Combined with exercise, mindfulness meditation and CBT, which has helped me challenge my negative thinking, I got a really solid foundation in recovery here.
I liked Bang Sare so much I stayed here after treatment and have built a new life for myself. I found a sponsor locally and I continued to go to meetings and work the steps. I'm so grateful to the sober house for helping me to turn my life around.
Robbie came to Hope House after 2 months of primary treatment still struggling with the concept of the abstinence model of recovery. He had severe anxiety and low self esteem so he decided to come, and committed to spending two months with us. He eventually stayed with us for about seven months and is now working as an english teacher, whilst still coming by from time to time and helping others who are at the house. He is without a doubt a classic example of what persevering with long term treatment can actually achieve in your new drug free life.
"When I finished my time at rehab I was still in a bad headspace. I hadn't changed much. I was still shy, insecure and lacked confidence. I knew if I went home my chances of staying clean were not good.
During my time at the Hope House things started to change for the better. It took me a while to get to grips with the programme but after a few months I had a healthy daily routine and was feeling much better about myself and life in general.
The whole team have helped me tremendously. They have a vast amount of knowledge and experience when it comes to recovery and I'm so glad I made the decision to go there. The difference I felt at the house was that they actually cared about me and wanted to see me do well.
The programme they offer really does work. The sober coaching was vital to my recovery and they helped me see how the 12 steps could improve my life. I didn't really believe in the 12 steps when I got there because I had a bad experience back home. Thank God they helped me see what the programme can offer without scaring me off!
I will never forget my time there. There's no doubt that the progress I made there has given me the strength the stay clean on the outside. I'm so grateful to the team for what they have done for me. Whenever I needed help they were there for me."
Chris came to us after completing 2 months primary treatment at a successful rehab in Thailand. He had been quite resistant there and proved to be still a little resistant to the program on his arrival.
Hope House Thailand provided me a wonderful entry into every day life. My backstory is not a good one, I was a heavy poly-substance abuser for 12 years. After failed rehabs and many relapses attempting to get clean on my own, I finally surrendered and truly wanted to get clean. After primary treatment, I knew that I could not go back to my old life and needed to have further support. I simply did not know how to live life without the use of drugs and alcohol. The balanced program provided at the house gave me the tools I needed not only to learn how to enjoy daily life without the use of drugs, but it also taught me how to love myself. Their involvement in the 12 step programs increased my self-esteem and made me much happier with myself. The exercise (spiritual and physical) increased my serenity and physical health to a point that after so much drug abuse, I didn't think was possible. After 2 months at the house, I decided to extend my stay for one month, and now I have built a new life for myself in Bang Sare. I'm infinitely happier as a person, and am excited about the life that is ahead of me. There was a lot of work involved, but it's something I wouldn't trade for the world.
Paul had a couple of failed attempts in rehab before coming to us in the spring of 2016. He was at a loss what to do in order to maintain long term sobriety. He decided to continue with treatment at Hope House. He is now another of our success stories, currently clean and living back home in Australia.
Paul's Sober house was exactly what I needed to stay clean. Going from 1st stage rehab, home was simply to much of a jump for me, the sober house makes the transition more realistic and makes you feel ready for what life throws at you. Paul has a great setup in Bang Saray and has gone above & beyong to help me stay clean. The Sober house has a perfectly made program & structure suited for preparing me for life on life's terms. All in all I believe Paul & his staff helped me get to where I am today, I honestly don't know where I would be right now if not for them, truly grateful.
CONTACT HOPE HOUSE THAILAND